10 Genius Steps to Properly Extract Pimples and Prevent Acne Scarring
Table of Contents
Ah, the classic pimple – that uninvited guest that shows up right before a big event or an important day. We've all been there, and the temptation to give it a little 'squeeze' can be oh-so-real. But wait, hold your fingertips! The proper way to deal with pimples might be to not deal with it at all – at least not in the traditional 'pop and pray for the best' manner. Let's embark on a journey to explore savvy strategies for handling those pesky bumps without causing a full-on breakout panic or leaving behind unwelcome souvenirs.
1. Gentle Prep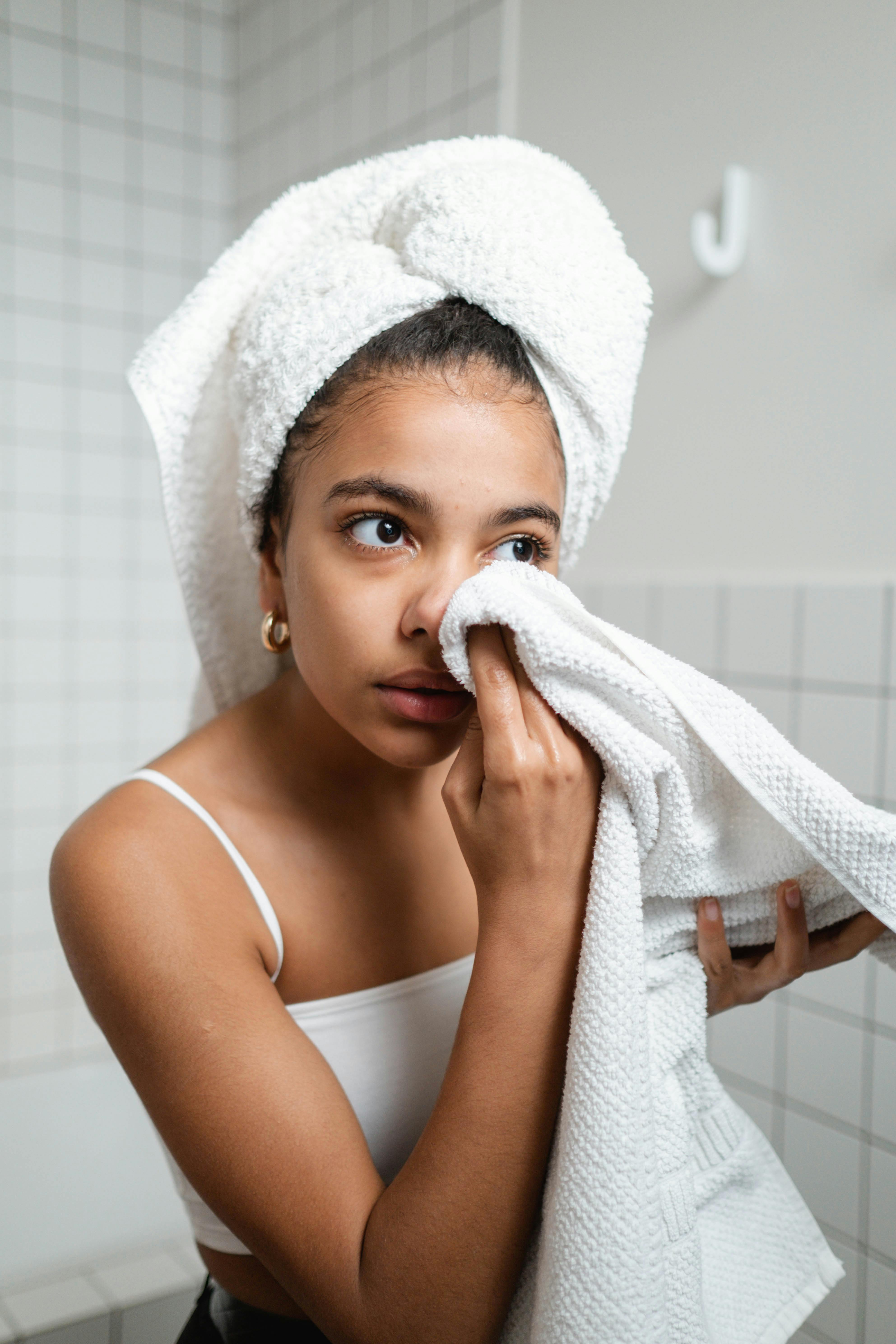 Begin your pimple care routine by selecting a mild cleanser suitable for your skin type. After this, apply a warm compress to the affected area for 5-10 minutes. This combined approach softens the skin's surface and helps open the pores, promoting natural drainage.
2. Sanitize
Before you embark on your pimple-popping journey, remember to have clean hands. Ensure they're washed thoroughly to avoid transferring additional bacteria to your face. If a needle is your chosen tool, ensure it's properly sterilized with alcohol. Resist the temptation to employ your nails in this endeavor; they can introduce more germs and worsen the situation. In this process, the key is a gentle touch—so be cautious and considerate to prevent unintended consequences.
3. Proper Lancing
This step is only applicable when a whitehead is visibly present. With caution, puncture the very tip of the whitehead using a sterilized needle, applying very light pressure. If the pimple doesn't readily respond, avoid further action. Remember that this approach facilitates controlled release, so exercise care and patience.
4. Pimple Patch
Apply a pimple patch over the area. These innovative hydrocolloid patches act like a protective barrier, absorbing excess fluid from the pimple, shielding it from external irritants, and maintaining a moist environment conducive to healing. Pimple patches are designed to be left on for several hours or overnight, depending on the brand and type. Generally, replacing the pimple patch once it has turned white or opaque is recommended, indicating that it has absorbed pus and oils from the pimple. Not only do they aid in healing, but they also prevent you from unconsciously touching or picking at the pimple.
5. Hands Off
Resisting the urge to fiddle with the pimple is paramount. Consistently touching the affected area can introduce additional bacteria and potentially hinder natural healing. Allowing the patch to work its magic without any interference is crucial. Give your skin a chance to heal properly by refraining from unnecessary contact. This step might require patience, but the outcome will likely be worth the restraint.
6. Time and Healing
Pimple patches are most effective when used consistently during the healing process. You may need to reapply repeatedly over a few days. Fortunately, thin, discreet pimple patches are suitable for stealthy day use, while thicker ones are beneficial for overnight use. Each time you replace the patch, you'll likely notice reduced redness and a less noticeable pimple. Patience is crucial during this step, as healing takes time.
7. Calming Serums
Once you remove the pimple patch, apply serums containing soothing ingredients such as niacinamide, chamomile, or centella asiatica. These ingredients are known for their anti-inflammatory properties and can help calm redness and reduce irritation around the affected area.
8. Moisturize
After the patch has been on for a sufficient period, remove it and cleanse the area gently. Follow up with a lightweight, non-comedogenic moisturizer. This step helps maintain the skin's barrier and prevents excessive dryness while supporting healing.
9. Professional Advice
If you're uncertain about how to proceed or concerned about scarring, it's wise to consult a dermatologist. These professionals can offer tailored advice and, if deemed necessary, perform expert extractions using sterile equipment to minimize the risk of infection and scarring. Additionally, dermatologists can provide advanced treatments like cortisone injections to reduce inflammation rapidly and promote healing, ensuring your skin is treated with the utmost care and expertise.
10. Acne Prevention
Preventing acne scars includes a proactive acne-fighting skincare routine. Use a gentle cleanser daily to reduce excess oil. Occasionally washing with benzoyl peroxide will reduce the number of acne-causing bacteria on the skin. Exfoliate regularly with salicylic acid to prevent dead skin, dirt, and oil buildup that could block pores. Similarly, retinoid treatment will increase cell turnover to exfoliate and stimulate collagen production to prevent scarring. Opt for non-comedogenic moisturizers and sunscreen that won't clog your pores. Avoid touching your face and maintain an antioxidant-rich, hydrated diet for comprehensive prevention.
Conclusion
Remember, the best way to dodge scarring is prevention. Steer clear of picking, and explore products with ingredients like salicylic acid or benzoyl peroxide to address pimples proactively. Smart techniques combined with patience can help you manage pimples effectively without leaving lasting marks. Your skin will thank you for the care and attention!
Other Articles You Might Like
A Comprehensive Guide to Unlocking the Power of Retinoids for All Skin Types
Cheap and Easy Skincare Routine for All Skin Types: Achieve Radiant Skin on a Budget